Customised, bespoke embroidery and printing. All orders unique and tailored to your wants or needs. Small business so can work closely with you.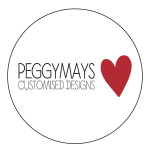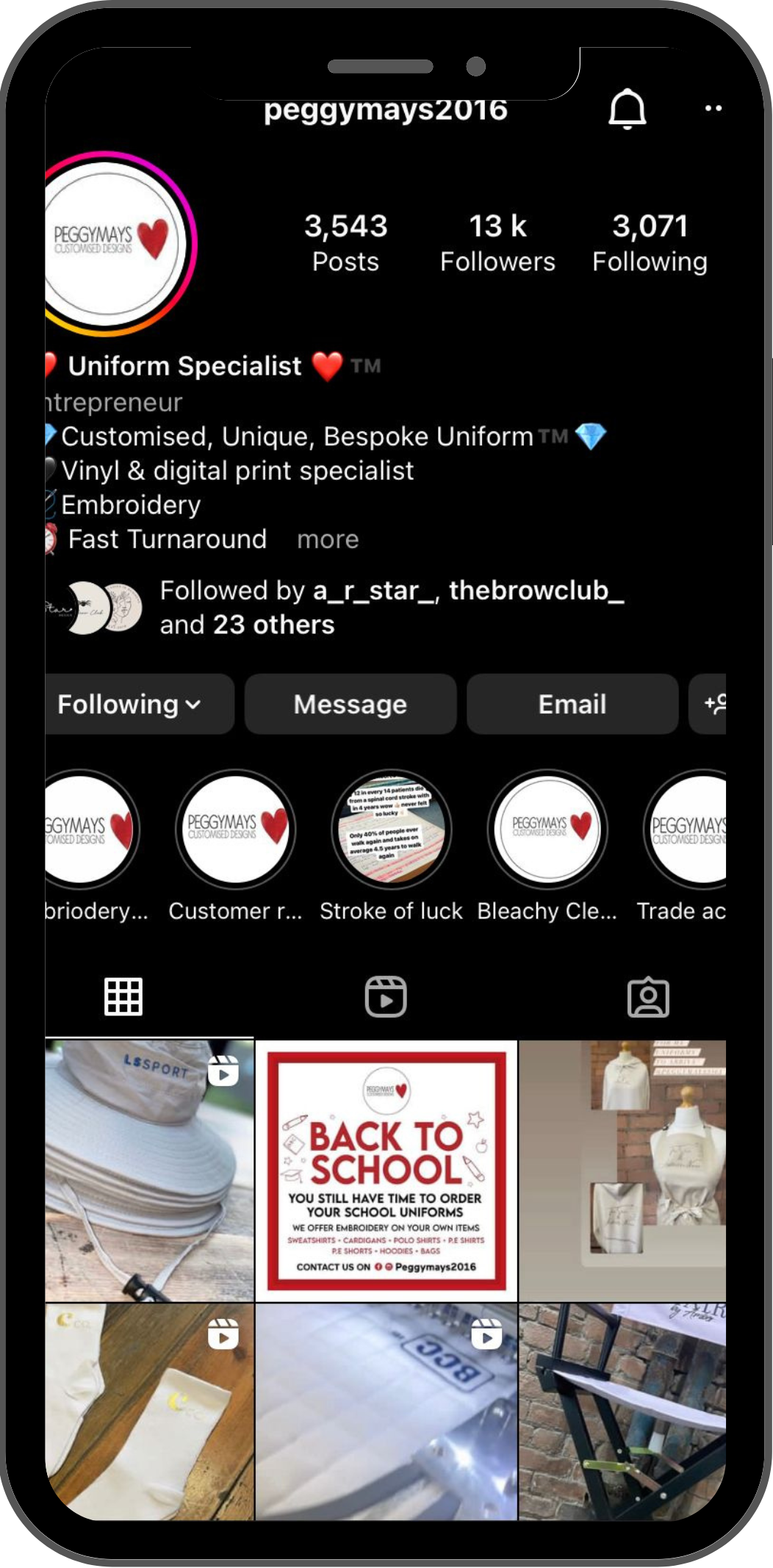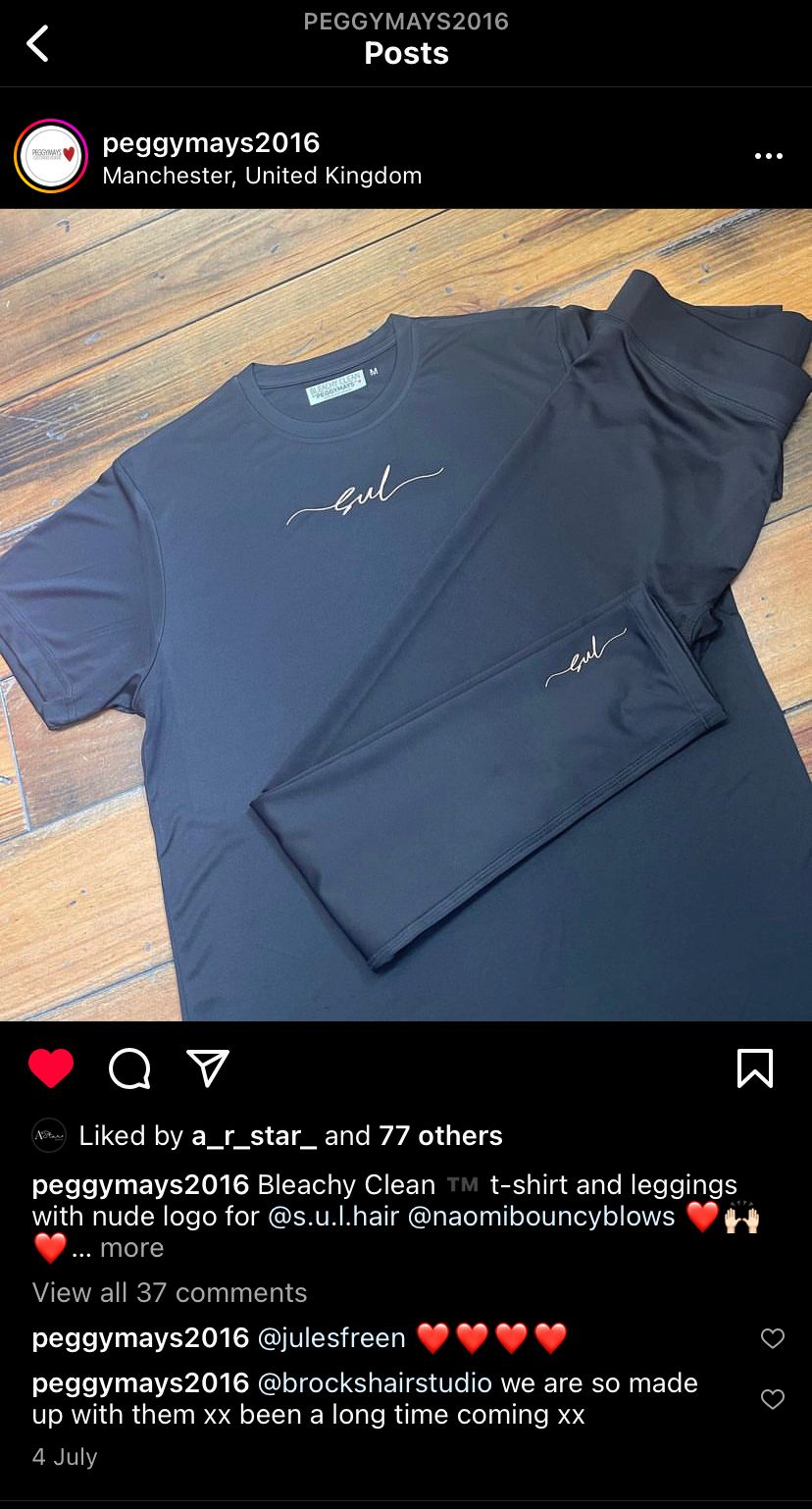 ITEMS AVAILABLE WITH OUR WITHOUT EMBROIDERY:
-APRONS
-CAPES
-TUNICS
-T-SHIRTS
-VEST TOPS
-HOODIES/ZIP UP HOODIES
-LEGGINGS
-TRACKSUIT PANTS
My name is Danielle Pownall and I am the owner and director of Peggymays which is a print and embroidery business which specialises in workwear. 
I started this business 5 and a half years ago after making baby grows as a bit of a hobby after I had my little girl Isla. I used to be an area manager for Farmfoods before this and have been in retail management since 2004 since I was 18. This change in career path came after I was critically ill in 2014 when pregnant. 
Whilst on maternity I volunteered at Arrowe Park Hospital to give back as they were so amazing, this ended up in me getting a job at the Ronald McDonald house in the hospital after the call centre job. I used a bit of my savings to buy the equipment all from China, (2 years later went on fire 🤣) and give it a go, I started making baby grows for Isla and people started to ask to buy them. And so it began, then my friend's nail girl asked me to do a uniform, I said yes of course and winged it. She put in on her Instagram and the rest is history, it all blew up from there.
In May 2016 I saw a room available in the secret warehouse and everyone thought I was mad to get a workspace when I had my uncle's bedroom for free. I had 3 months' worth of rent saved and I knew it would work. WHAT A PLACE!! Being in a building with likeminded people pushed the business to another level. 
We now have industrial machines that we could only have dreamt off. The most important thing about this industry is for us to offer long lasting items that are the best quality, we think we have achieved this now as luckily, we could run the business with just our return customers. 
We are so lucky to have thrived through covid and come out the other side. My aim for the future is Laura and I to have a one stop printing shop on the top floor of the warehouse together with both of our businesses (AR star). We aim to help businesses grow through their branding.
We aren't able to showcase all of what we offer on here as we do offer a complete bespoke service. If there is something that you can't see drop us an enquiry and if we can't buy it we will get it made if possible.
We also offer a bespoke/handmade service where our in-house dress maker will make your items, e.g. handmade scrubs, frilly aprons, satin hair gowns etc
HAPPY CLIENTS,
GREAT REVIEWS
LEARN ABOUT PEGGYMAYS AND THE AMAZING FEEDBACK WE RECEIVE FROM OUR WONDERFUL CUSTOMERS
I really wouldn't use anyone else for the uniforms, Peggymays is literally the best. I tell all small business owners this – her stuff literally doesn't deteriorate over time, doesn't peel. All my uniforms are in perfect condition years after being purchased and I always return to her. This is my most recent fave purchase – so comfy! And she even done me a free little tote bag! Cutest thing ever XX
Honestly I can't recommend this absolute super star enough for uniforms & branded business ENHANCED bits! My second time using Danielle since 2018, only because I've changed my PeggyMays  logo and she smashes it out the park every time! Amazing turn around – I only messaged her on Thursday and keeps you updated every step of the way too.
you next need to
do an order
girls!!!!'
HERE ARE THE QUESTIONS THAT WE GET ASKED FREQUENTLY THAT WE WANTED TO ANSWER FOR YOU